June 5th Highlights:
 Harold Sloves share how Tennessee has successfully incorporated enabling technologies into their waiver program.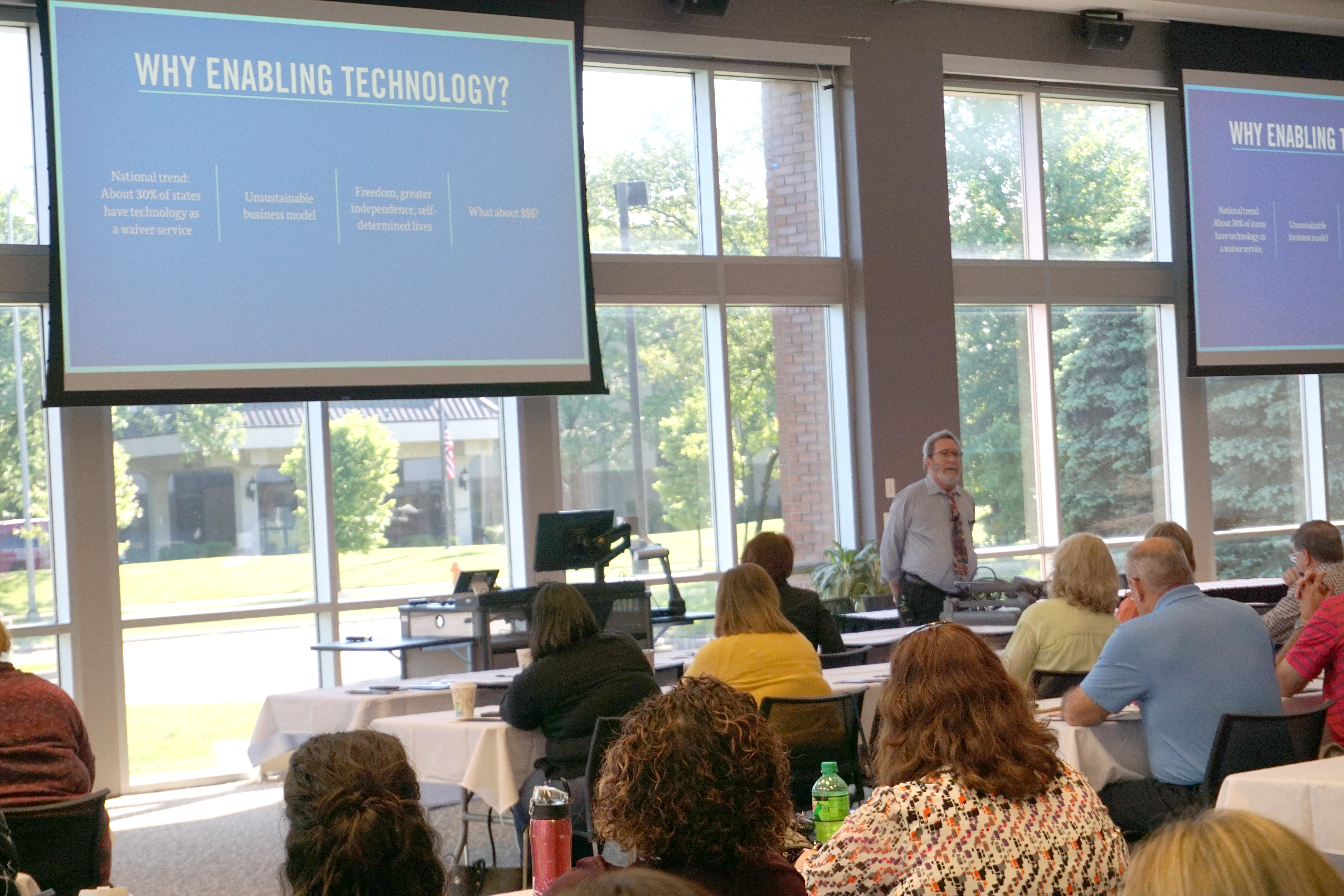 Carly Steele demonstrates the Obi - a robotic device that allows people with physical impairments to eat independently.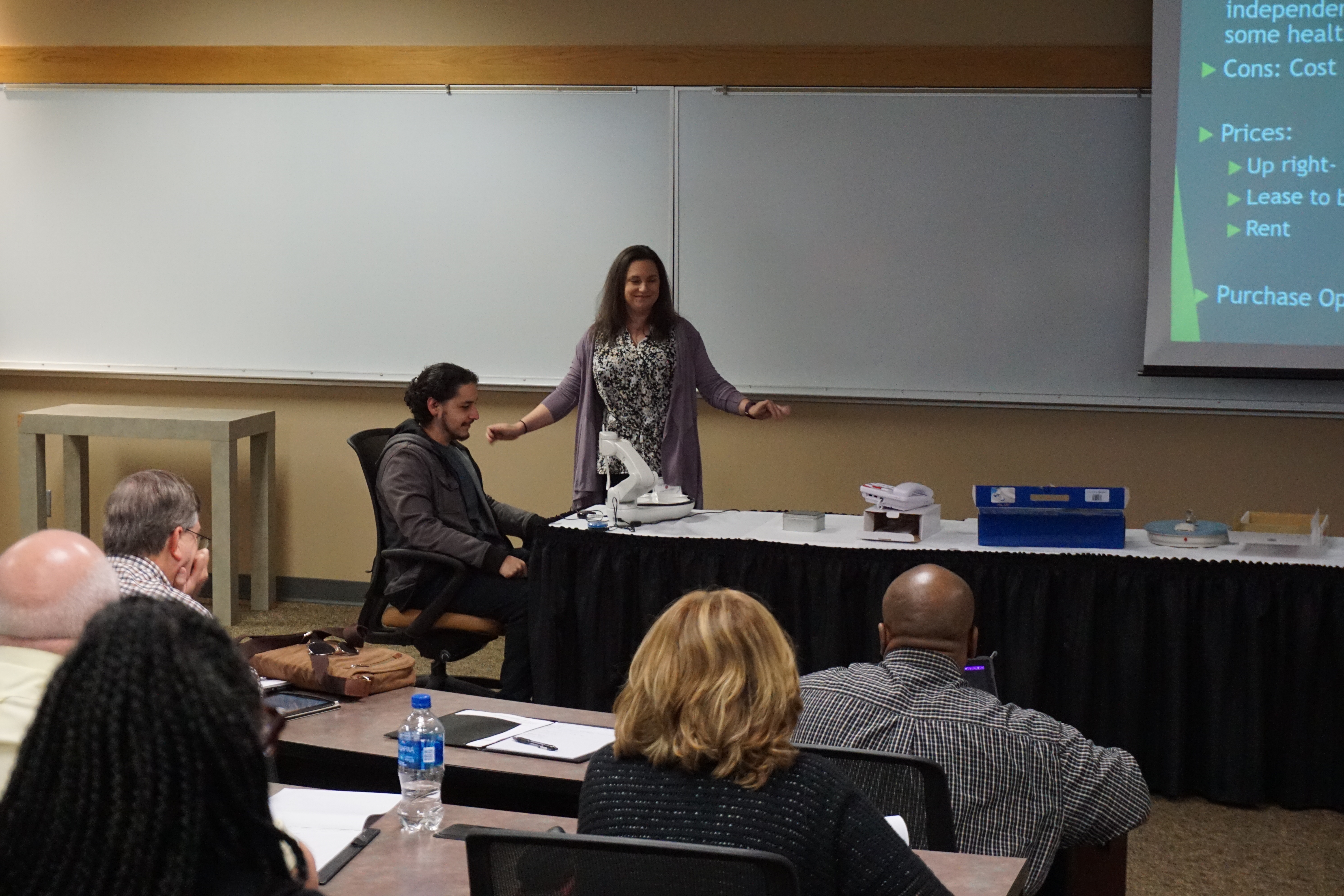 Richard Harrington & Connie Melvin facilitate the "Build & Inspire" session in which attendees had the opportunity to build their own pieces of enabling technology.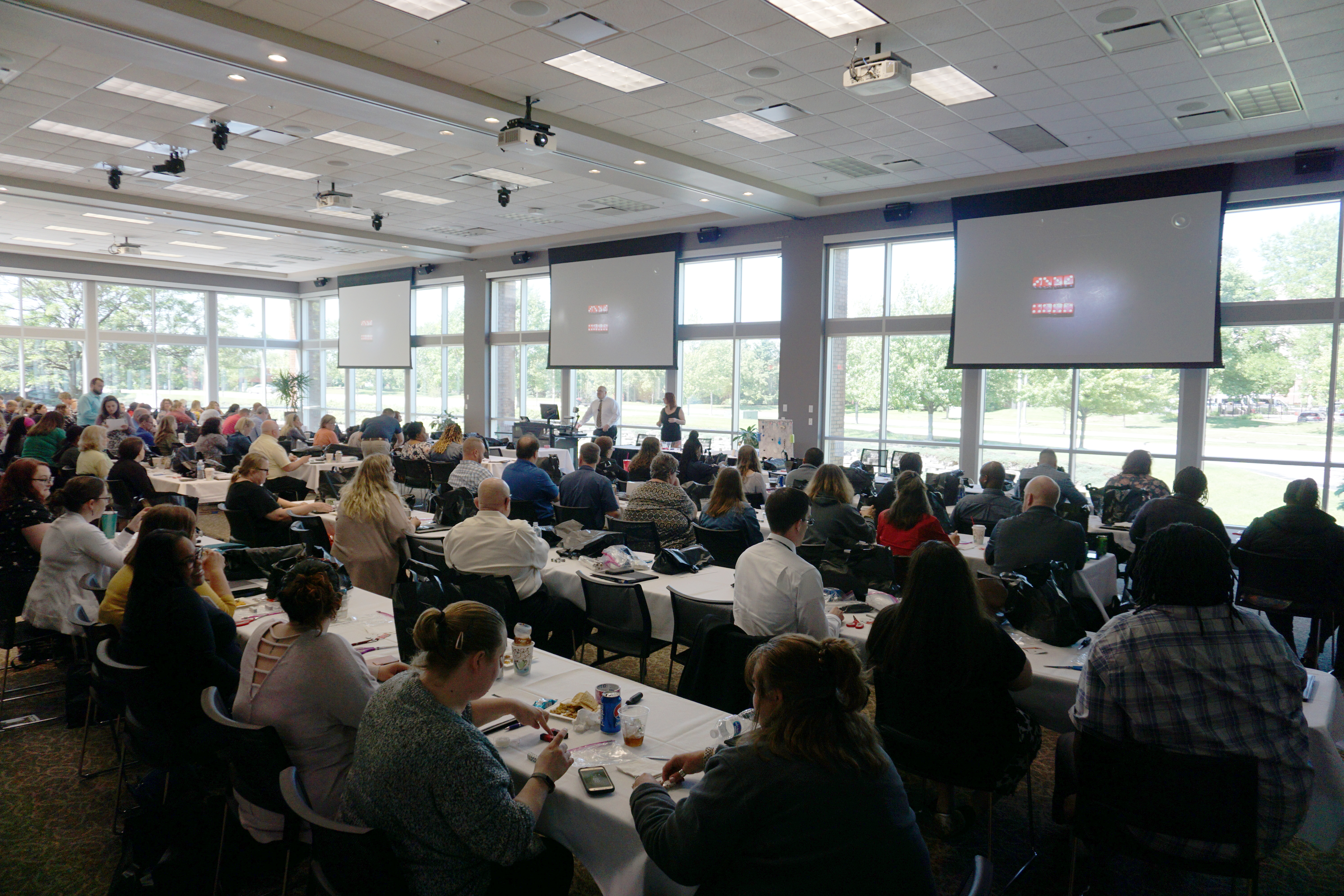 Norma Akdemir, a member of the TEC Team, provides individualized support during the "Build & Inspire" session.